Transaction Rules are "If, Then" statements that apply to your past and future transactions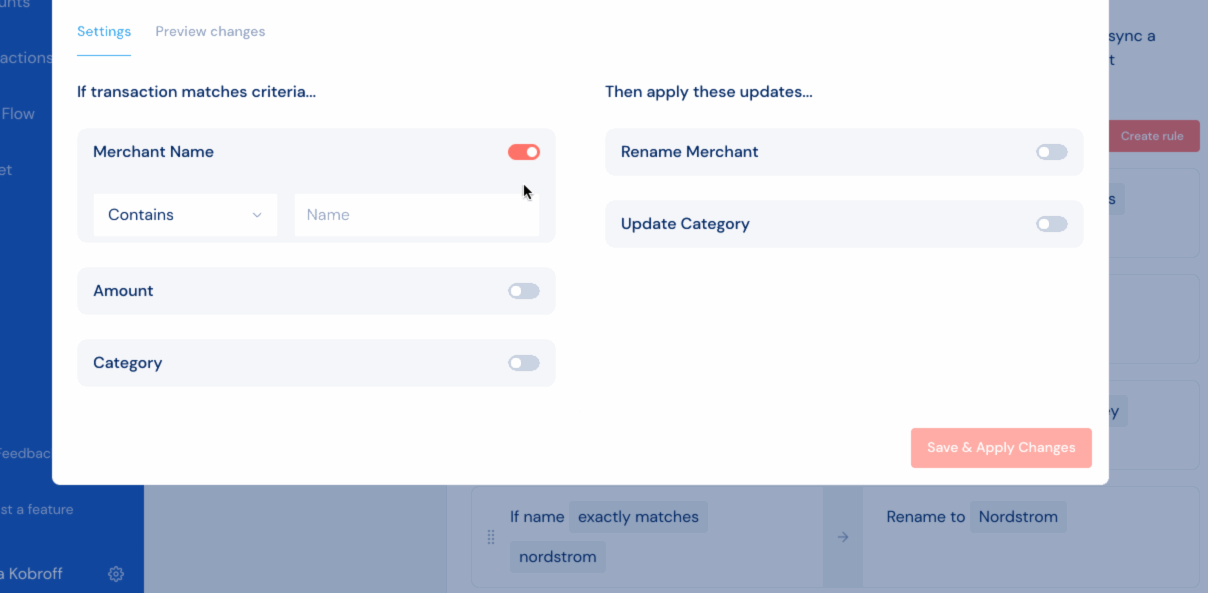 You can create rules based on these pieces of transaction information:
Merchant Name
Amount
Category
Account
With the parameters of
Contains
Matches Exactly
Greater than
Less than
Between

When you are creating a rule, you can preview the changes of the rules before you apply them.
You can always see a list of your transaction rules here. Rules can be edited and deleted.
We apply the rules in the order they are listed on the page and you can reorder them by dragging the up and down the page.