Transaction Rules are "If, Then" statements that apply to your past and future transactions, allowing you to customize how your transaction categories are organized by changing the name, category, tags, or visibility of a transaction.
You can search for the following qualities:
Merchant Name

Monarch's Merchant Name or the Original Statement name

Exact or Partial matches

Amount

Specific amount
A range of amounts

Categories

Search for as many categories as you like!

Accounts
You can then apply these updates to the transactions:
Rename Merchant

Update Category

Add tags

Hide Transaction (from your

Plan and Cash Flow reports)
You can add, edit and delete your Transaction Rules from the Rule Settings page. Find this page on web by clicking the arrow next to your name and selecting Rules.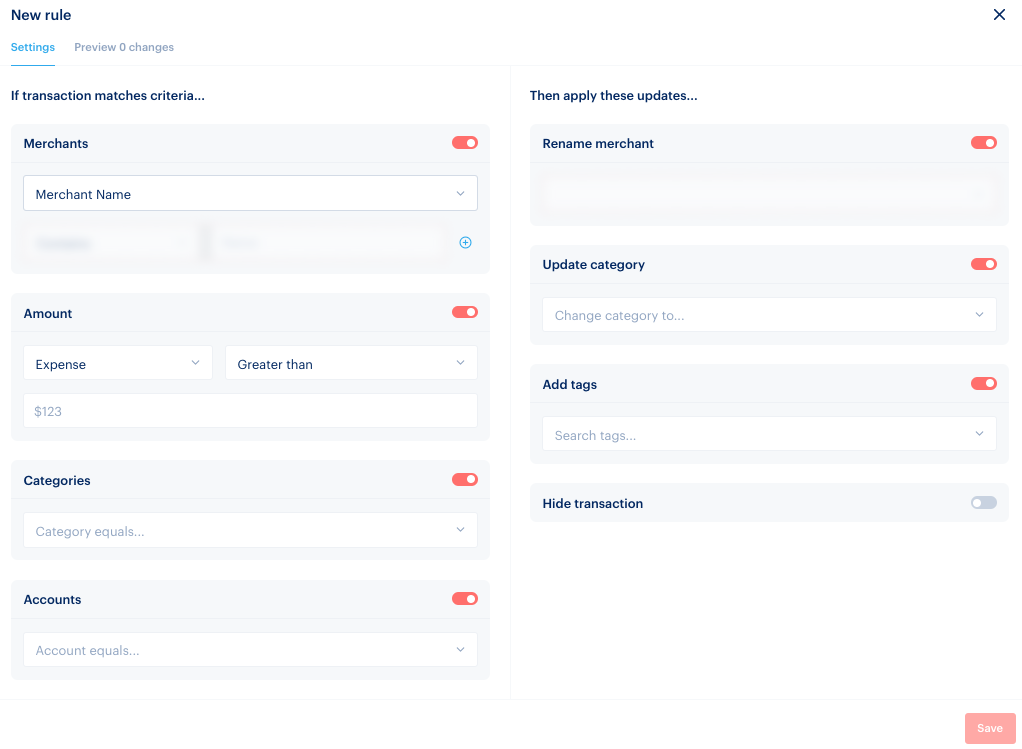 Find your transaction rules page on mobile by selecting Menu, then Settings, then Rules.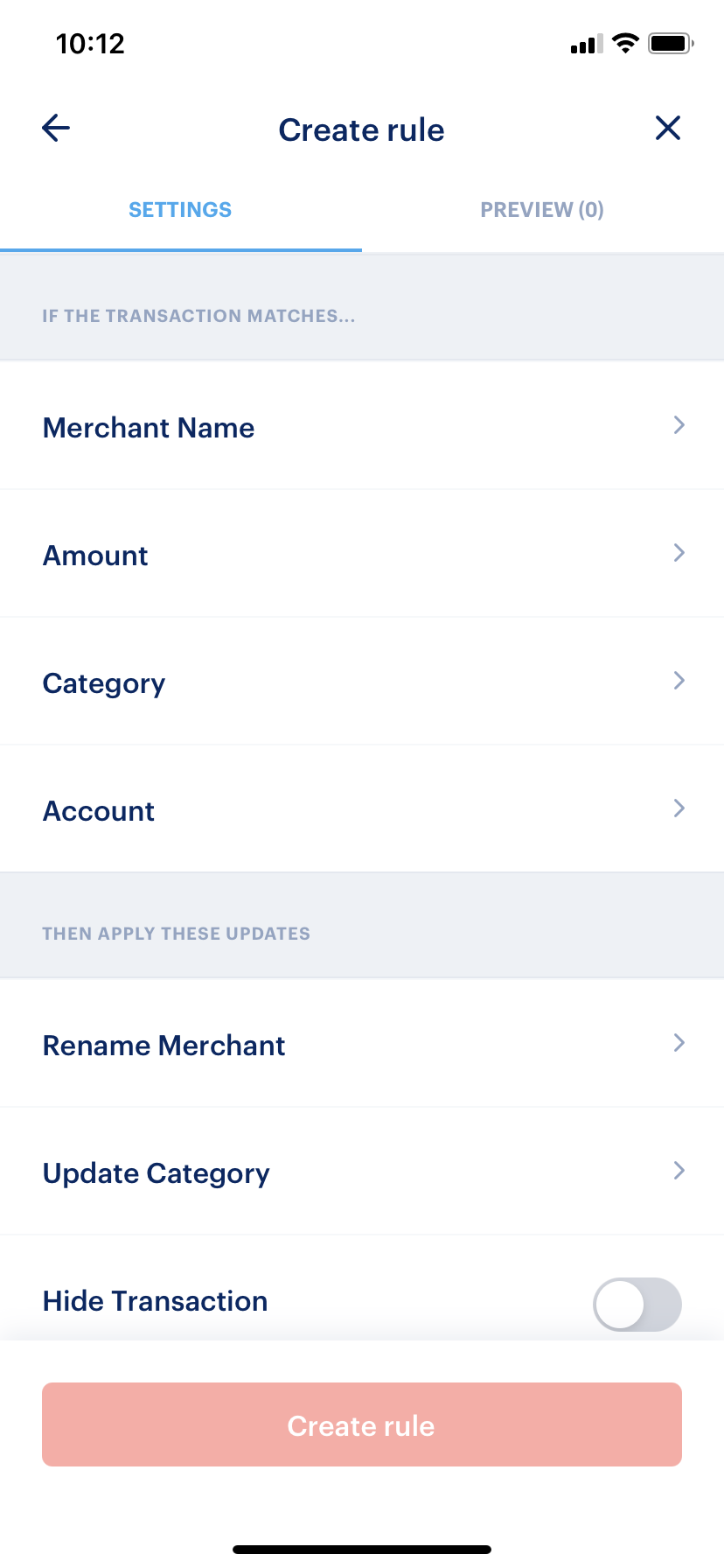 Automatic Rule Prompts
When you update a transaction you may be prompted to create a new rule, such as seen below in mobile (but it also happens in web).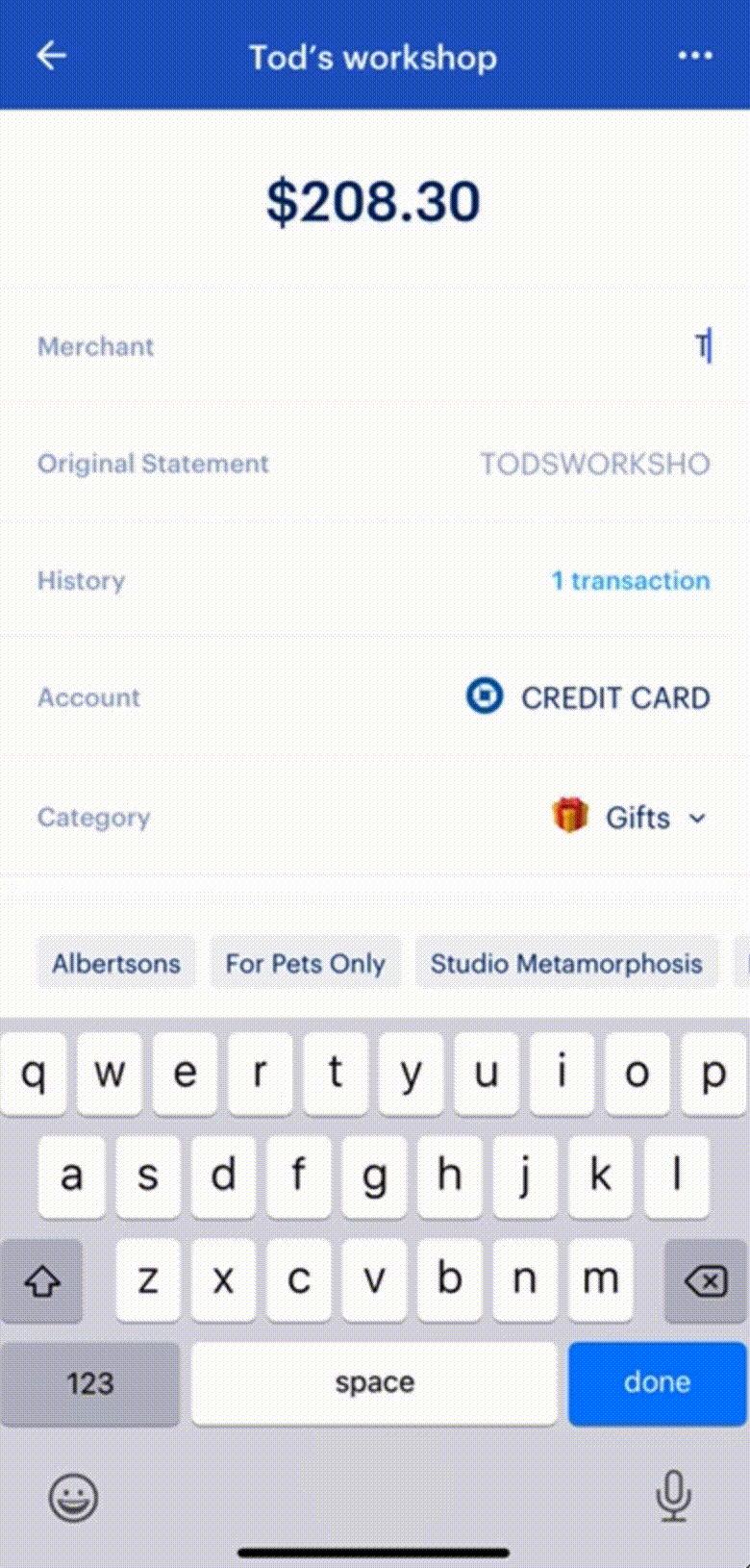 When creating a rule you can preview how many transactions will be affected by this rule and apply the rule to existing transactions before you apply the new rule.
Rules are applied in the order that they are listed. You may re-order them by dragging and dropping them. They may be edited and deleted. See a list of your existing transaction rules here.