The merchant name, category, date, and notes fields are all editable on the Transactions page on web and mobile, allowing you to update any incorrect info. Expand the transaction to see all the details.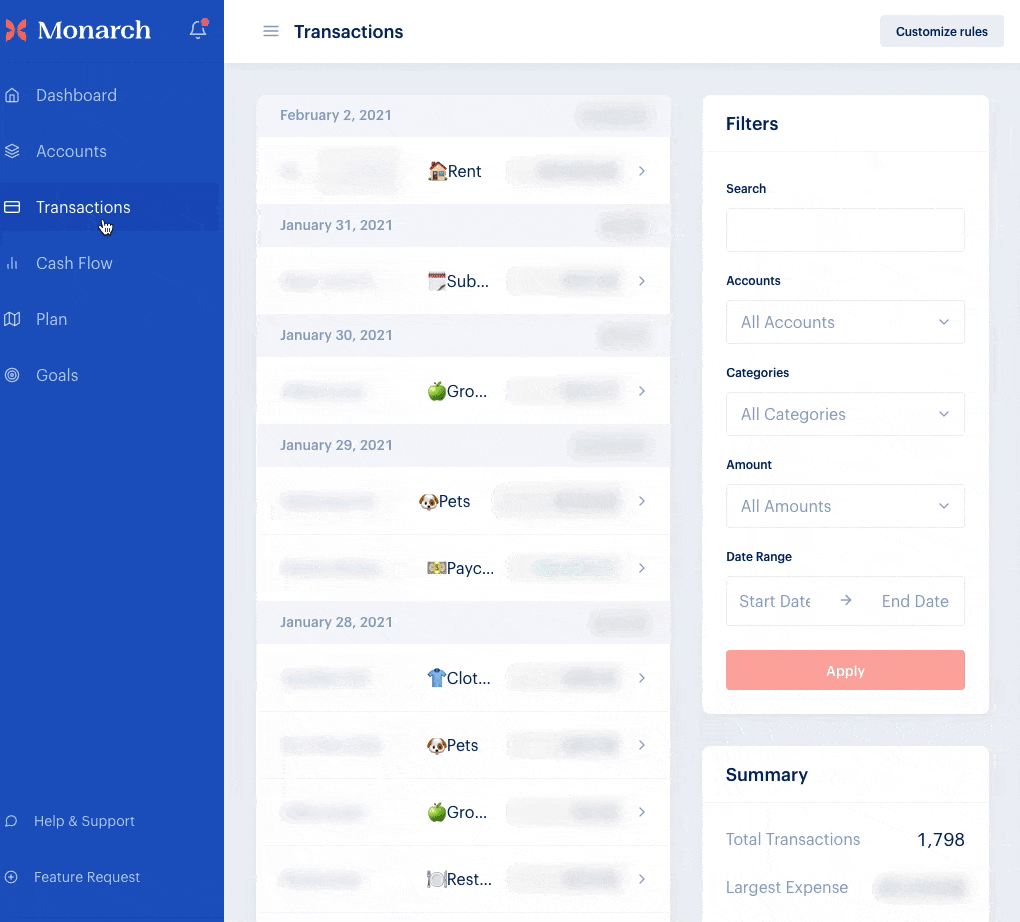 You have two options if you need to edit multiple transactions at a time:
On Web, you can edit multiple transactions at once. Select "edit multiple," and select the checkboxes for all the transactions you'd like to edit similarly!
You can also create a Transaction Rule

. For instance, if you'd like to re-categorize all your Nordstrom transactions from Shopping to Clothing you can do so from the Customize Rules page. When you edit a transaction, you will get a popup that invites you to create your action as a custom rule. You can review your custom rules

here

.
To hide a transaction, expand to the details and toggle the Hide option. Hiding a transaction will remove it from your Budget calculations and the Spending trends on the Cash Flow page. It will continue to appear in your Transaction list and in the Transaction search.