Monarch gives you the flexibility to set up a monthly budget with the categories that you care about. As you track your spending throughout the month, you can move money between your categories to stay on track with your overall spending plan.
Take this example where I've spent $65 on Shopping that I didn't originally budget for. That's ok, I can move money from another category where I have remaining funds available.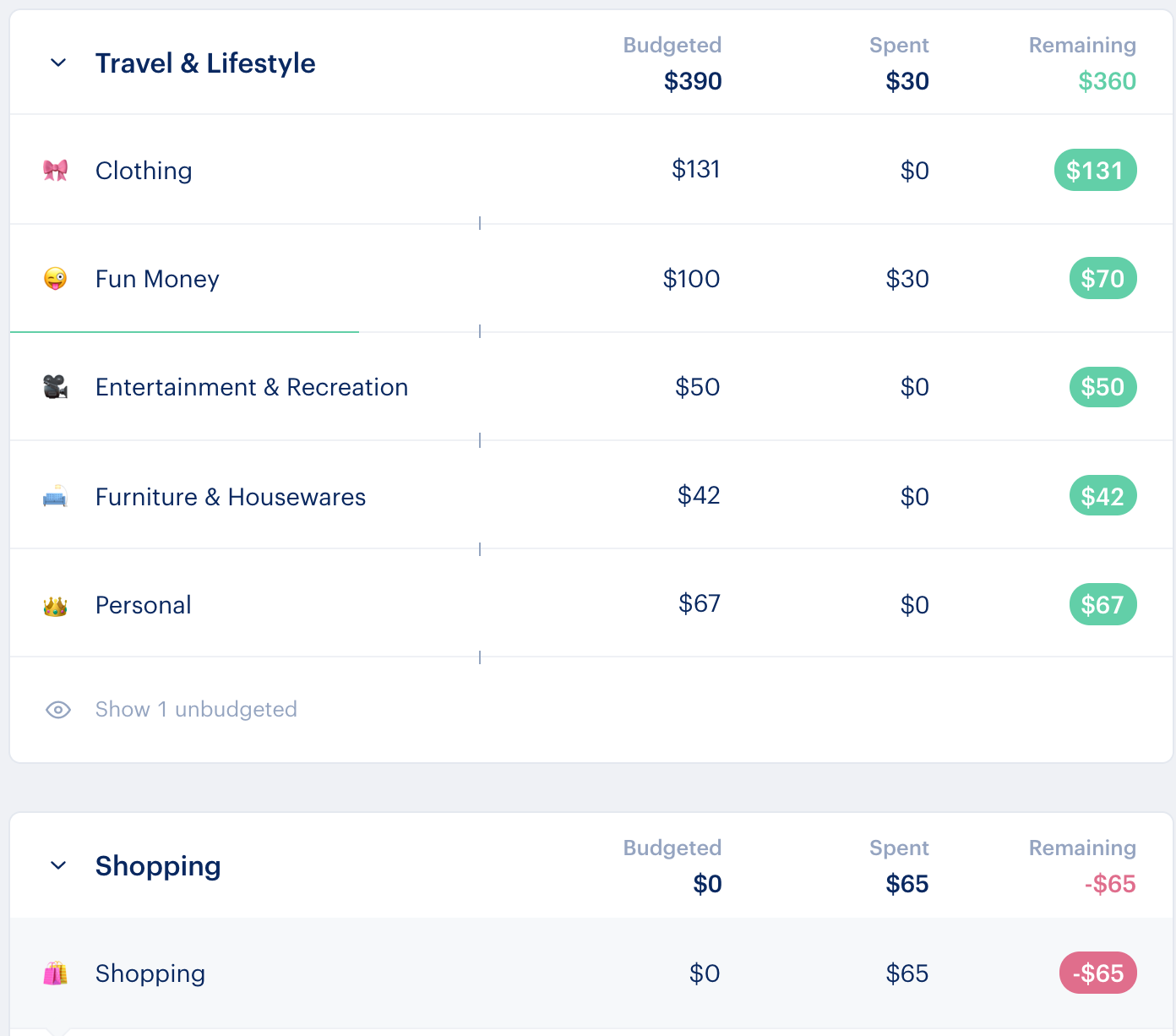 By clicking on the red $65 I can pick another category to move money from. In this case I'll take it from my Personal budget.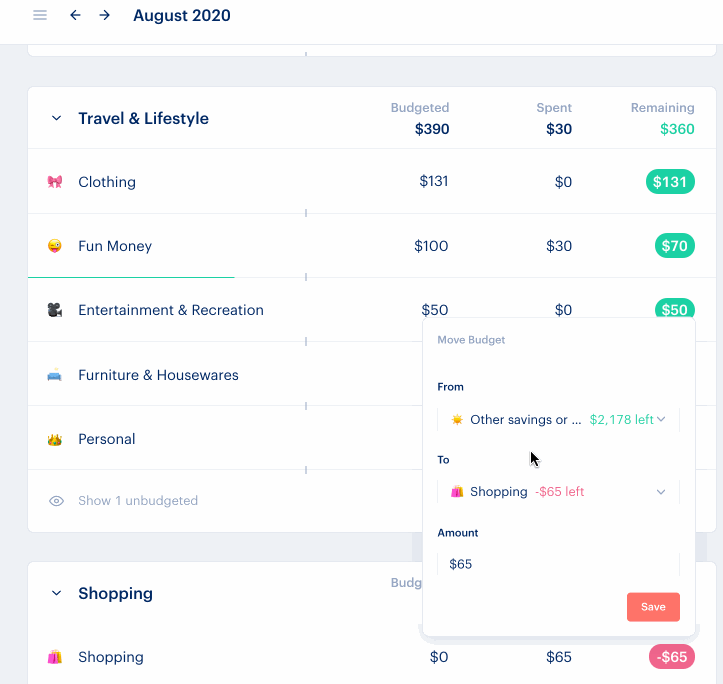 Pro tip: Double check that your transactions are categorized correctly so that they hit the correct budgets. Learn more about our Transaction Categories and Transaction Rules.