Start here
When you first sign up for Monarch, we will automatically import your most recent transactions and estimate a budget for you! Your first steps should be to double check that information and adapt it to your needs.
Review your recent Transactions and make sure the common ones are categorized correctly. Look for your paychecks and make sure they are categorized as Income, look for your rent or mortgage and make sure it's categorized as housing. Look for your regular grocery stores etc.
Next, look at your categories and disable any that you don't typically use. (Do this by clicking on your name in the bottom left and then "Categories"). A common example is Business expenses. You can always re-enable a disabled category later. For Budgeting purposes, it's easier to start with a shorter list.
The First Time Budget
There are a few categories that we show by default on the Budget page. These are suggestions based on popular categories but you don't have to keep them. Edit any budget amount by clicking on it.
When you click on the budgeted amount you'll see your historical spend which you can use to decide on the appropriate budget amount for the month. (This is why making sure your transactions are categorized properly is really important).

You can also set the budgeted amount as a default for future months so that you're only setting up the budgets one time.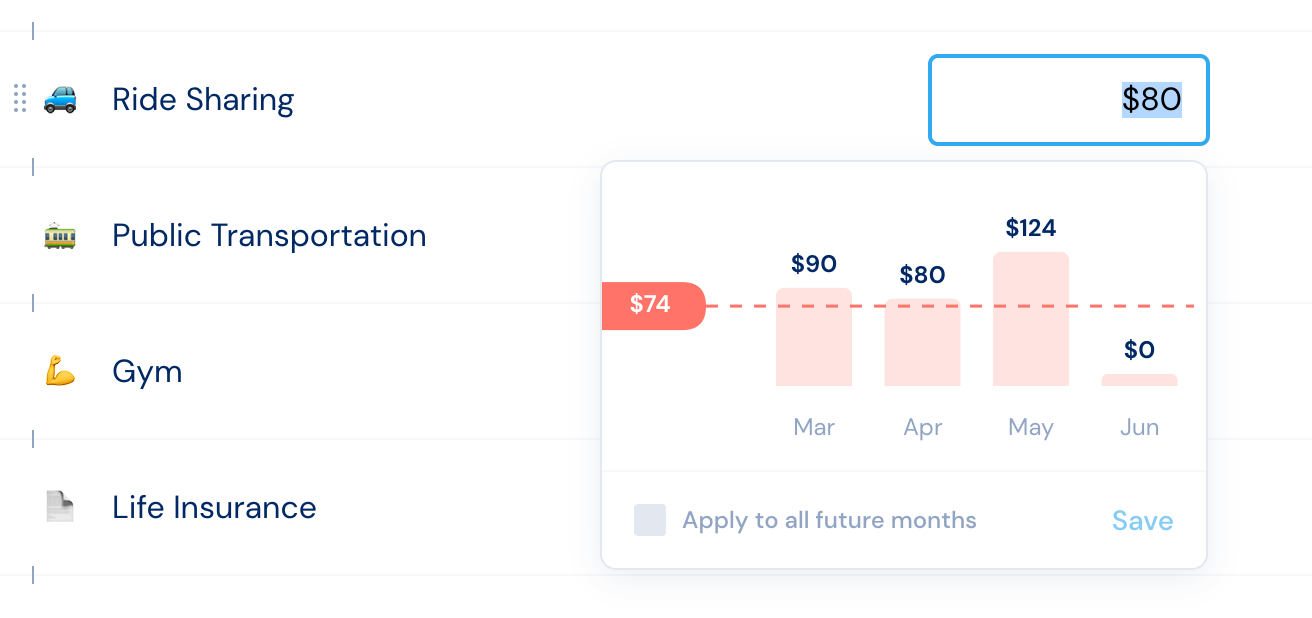 Then, there are other categories that are collapsed as "unbudgeted".

Expand to see these categories and set budget amounts for them. You can set a $0 budget for anything that you don't want to budget for right now.
Savings
Once you have your budgets for income and expenses, we'll show you the difference in the Savings bar in the summary on the right. Over the month we'll track your progress towards your Savings based on your spending.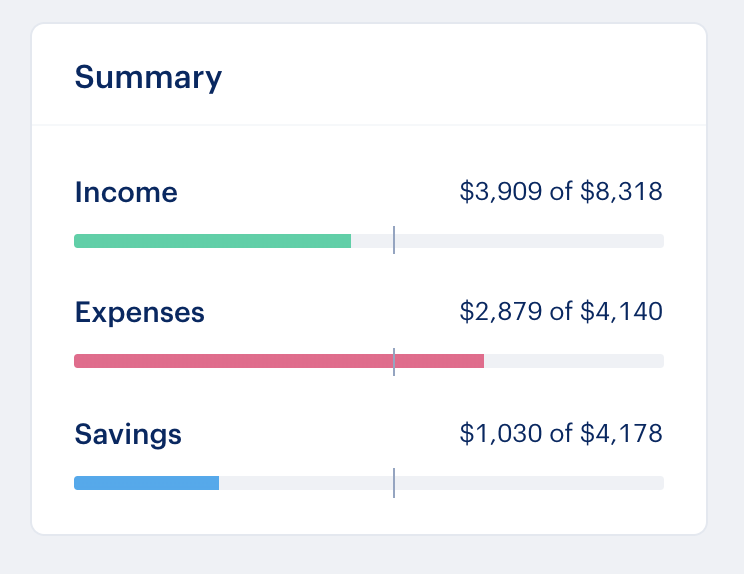 Editing Budgets
You can one-click adjust a category back to your recent average spending by clicking on the planned amount.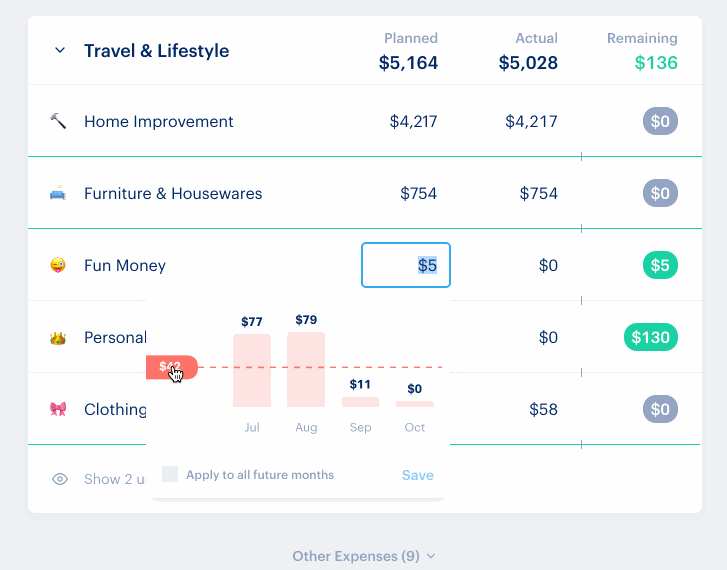 Congrats on setting up a new budget 🎉! This is a major step in getting organized and deciding how to spend and save your money. 📈 We want to make this process as quick and painless as possible 👯‍♂️