You can split one transaction into many, each with its own categories, from your Transactions page.
Split transactions will all show up on your Transactions page and you can see how they relate back to the original transaction you see on your bank statement. Just click "Split" on the transaction's information tab.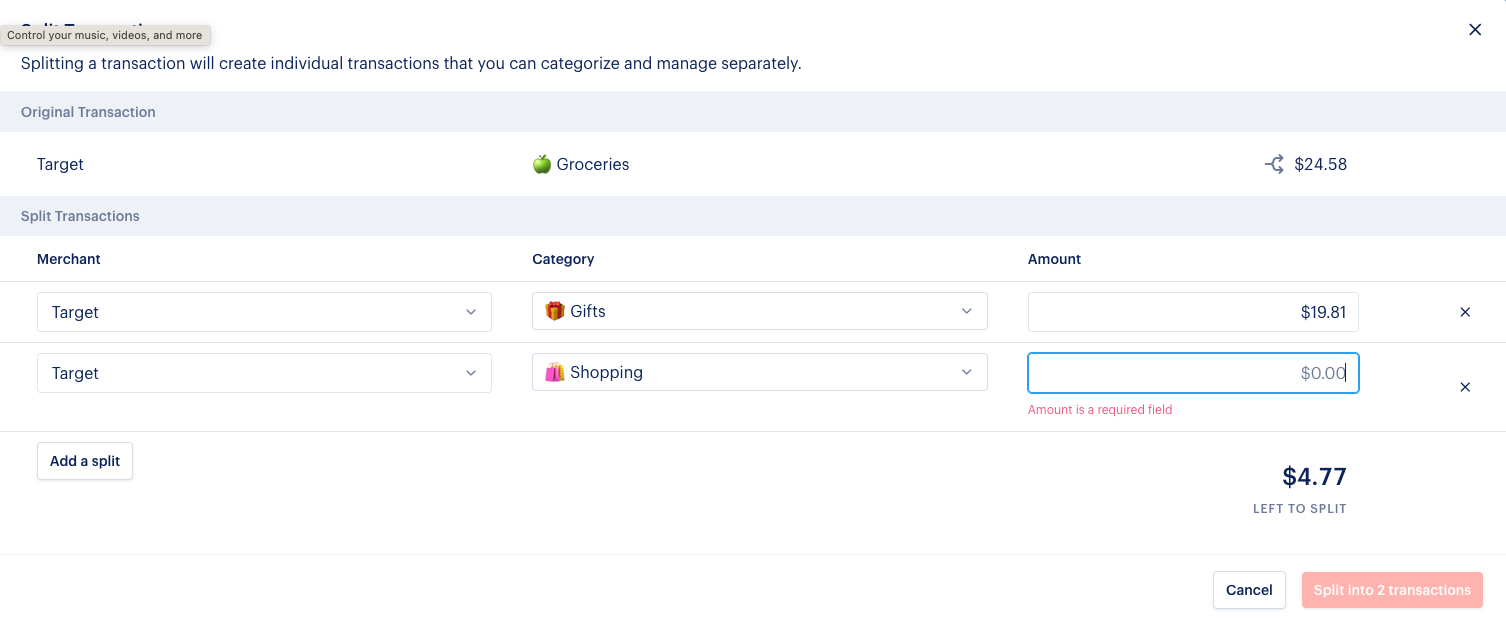 Above, a transaction for Target is split so that a portion is categorized as a gift, and the rest is categorized as shopping. The prompt at the bottom tells the user how much is left to split.
If you change your mind about splitting the transactions, undo the split, don't delete the transaction!