Available on the web app, the Forecast Plan view is a way to look at multiple months at once to see past actuals and future plans together. You can add in expected changes like a raise and increased holiday spending and see how your cash flow changes.
Track your progress on a monthly and yearly basis!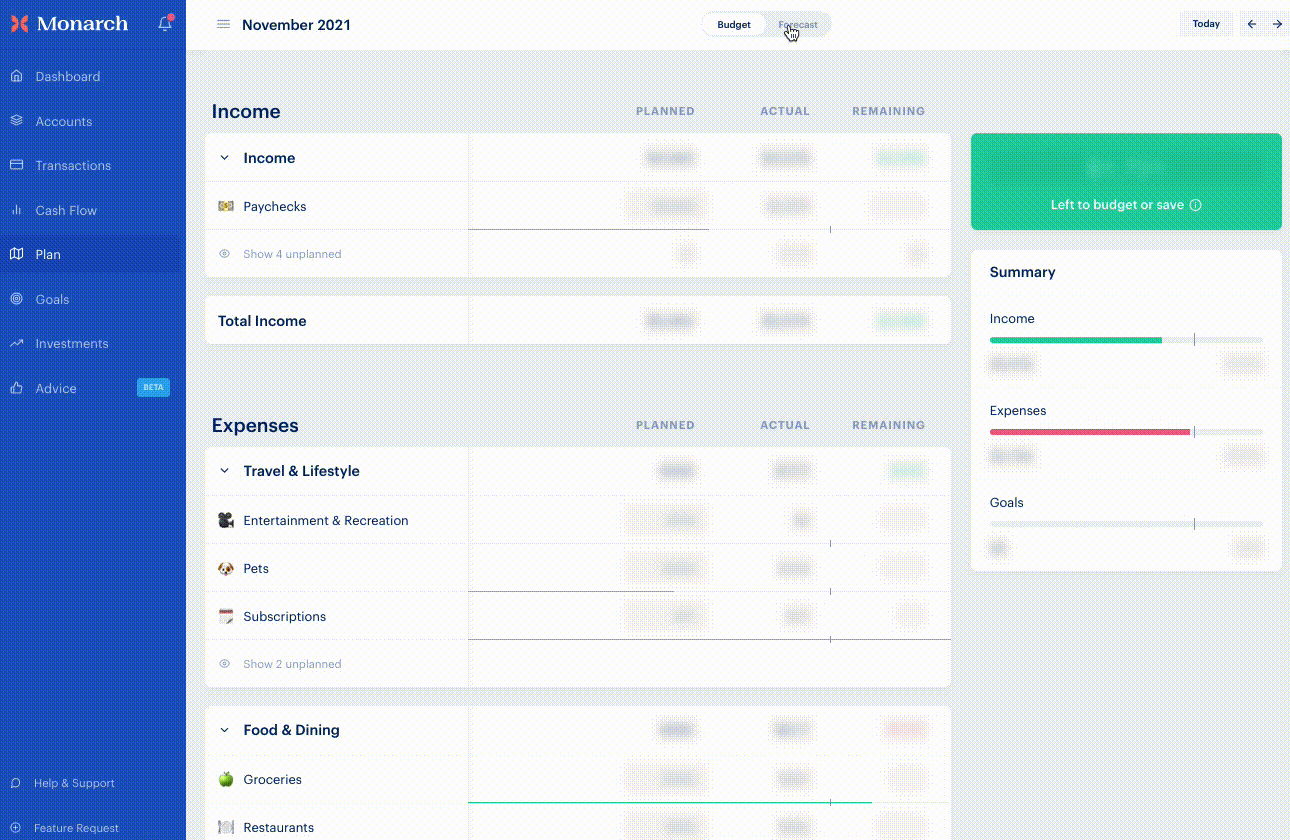 You can also plan your Savings using our Goals feature.