You can add another layer of security to your Monarch account by turning on multi-factor authentication (MFA).
To enable MFA, use Monarch in your web browser and select "Security" after clicking on your name in the lower lefthand corner.
Then click "Enable MFA."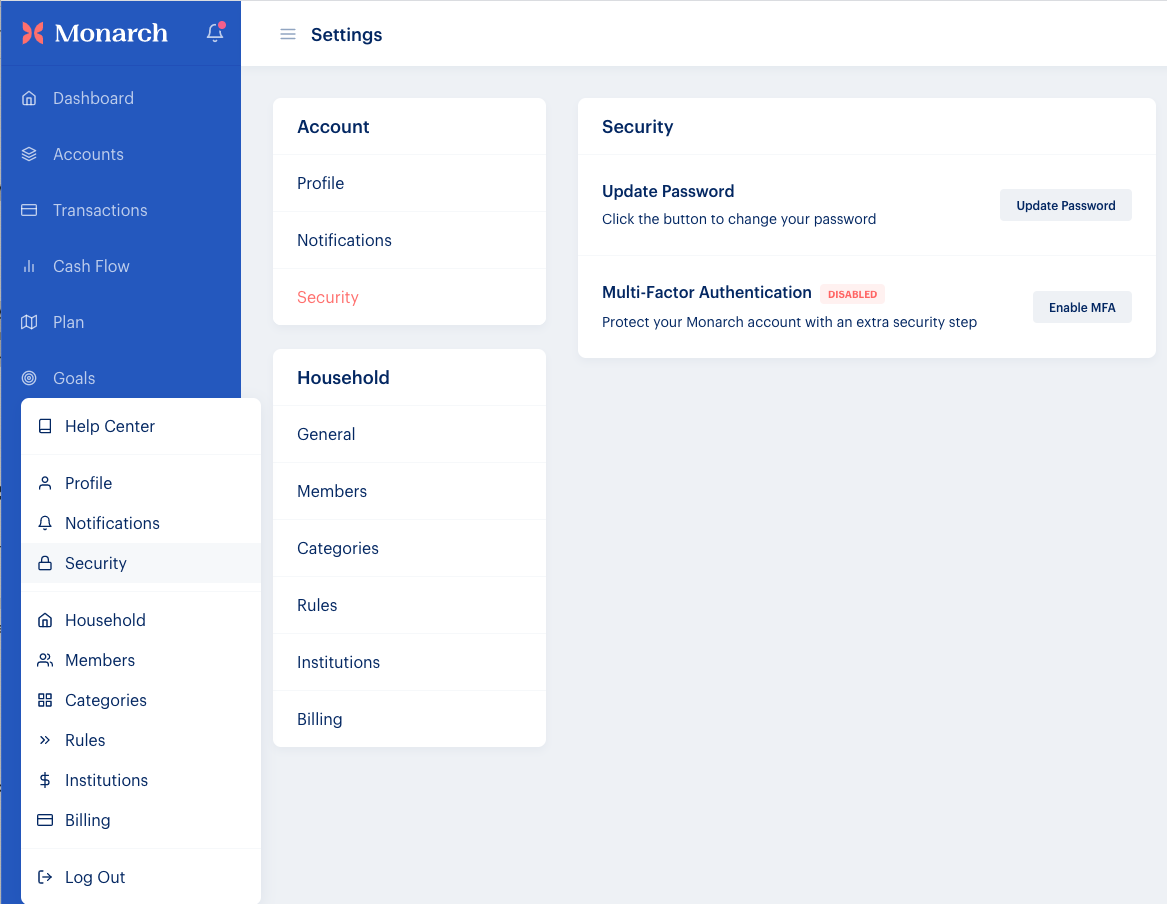 If you want to use an application on your phone to get two-factor authentication codes, we recommend Authy, 1Password, and LastPass Authenticator. These applications support secure backup of your authentication codes in the cloud and can be restored if you lose access to your device.
The system will then generate recovery codes in case you can not receive two-factor authentication codes. You will be given the option to save these codes by download, print, or copy to clipboard.
Treat your recovery codes with the same level of attention as you would your password. We recommend saving them with a password manager such as LastPass, 1Password, or Keeper.
Finally, you will be taken to a QR code to scan with the two-factor authentication app of your choice. This will generate a code for you to enter.
After this is all set up, you can switch MFA on and off as you prefer and enjoy the added security!