Transactions and balance are updated in accounts are updated every 24 hours, but with the click of the "Connection status" button you don't have to wait for an update, you can get one NOW!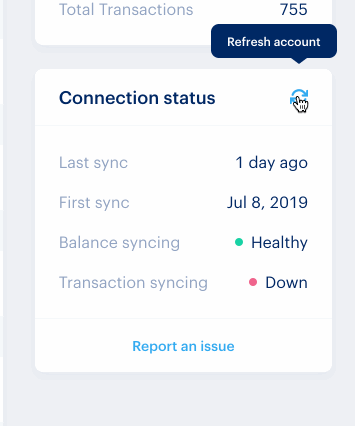 After you click an account name and are taken to the account page, look for "Connection Status" in the lower part of the screen. When you click the circle made by two blue arrows, your account update is requested. After a moment, the system will update with the most current information for this account.
You can force refresh accounts once in a 12 hour period.