Manual accounts are not connected to a bank and are updated by you. Using manual accounts, you can track anything... from valuables like jewelry or real estate to a bank account that is not able to be synced or simply to track cash-on-hand.
To add a manual account, select the account type and add any relevant information as in the picture below.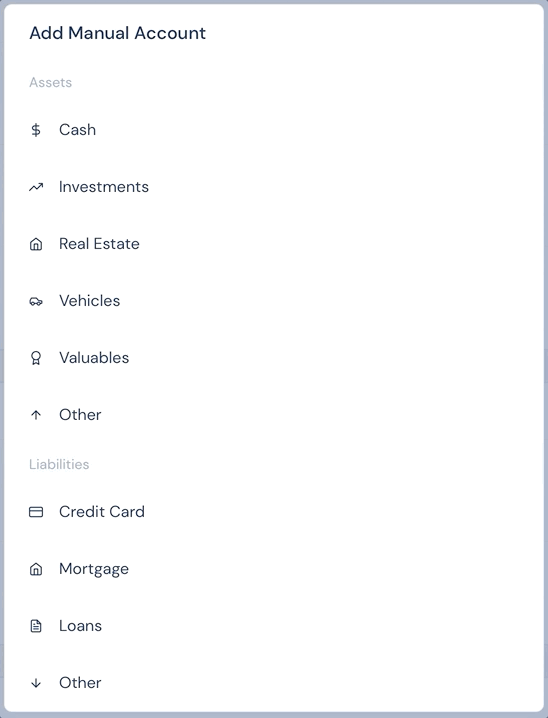 Now that you have a manual account, you can update the account total by either adjusting the balance or adding individual transactions.
Learn about adding manual transactions here!