Subscribers earn rewards for referring new Monarch users! Click the "Share Monarch" link to view your unique link and see how many people have used your link or subscribed. This perk is only available for subscribers so you won't see the link if you are in a free trial.
The person receiving the link will have a longer 30-day trial instead of the shorter 7-day trial.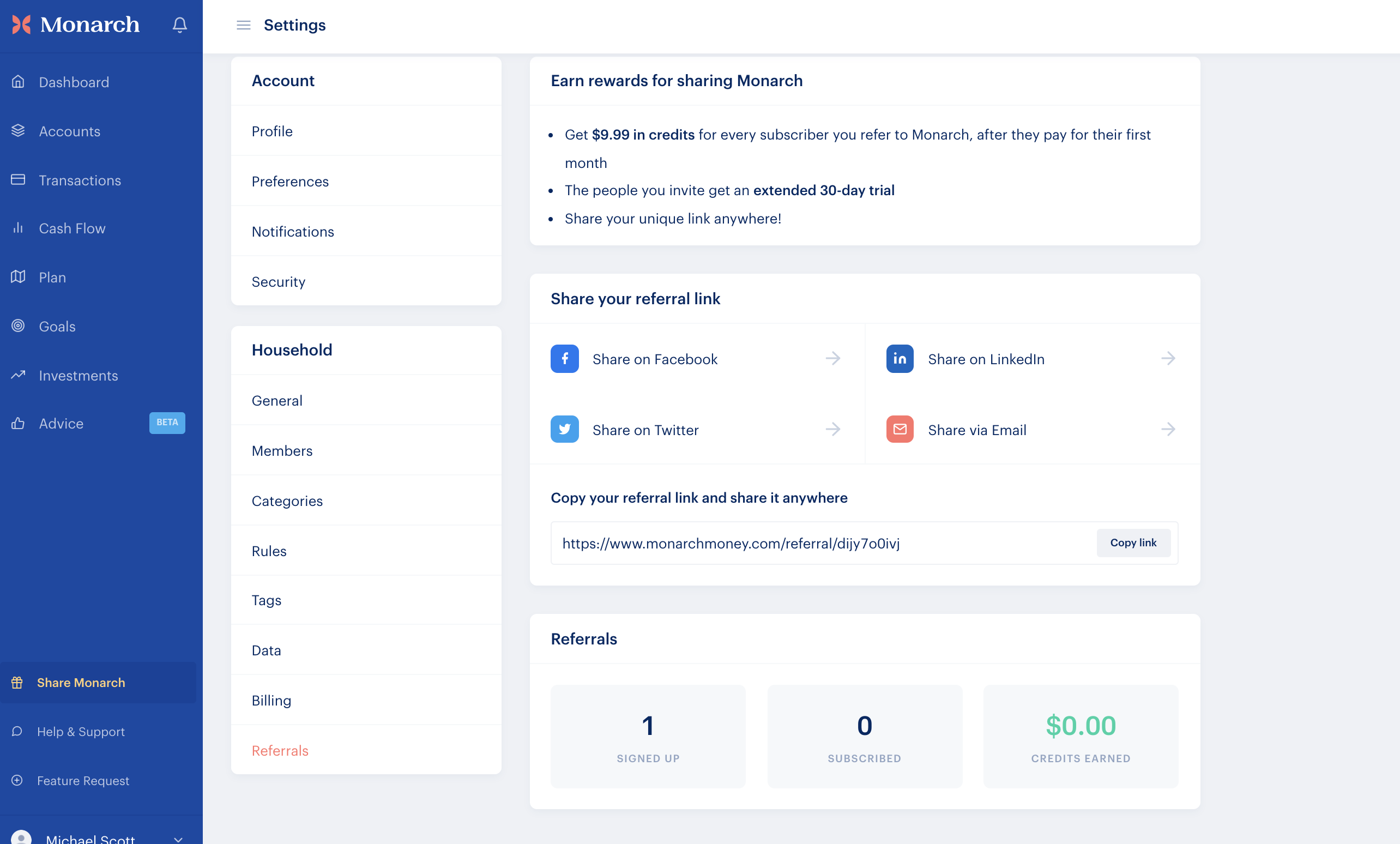 Earn $14.99 in credits for every paying user you refer: You'll receive these credits automatically when someone you refer pays for Monarch, and there's no limit to how many credits you can earn.
One unique link for your household: Each household now gets one unique link they can share anywhere, instead of having to generate a new link each time. Visit the referrals page now to copy your link or share it on social media.
People you invite get a 30-day trial: Our typical trial is currently 7 days, so this gives the people you refer an extended time to try out Monarch.
Billing restrictions apply: We're not able to offer credits to users that are billed through the App Store or Play Store due to those platform's billing restrictions, but you can easily switch to web billing by following this help article. Once you switch, you'll be eligible for credits.
If you used the old guest pass system and someone you invited paid for Monarch, you have also earned credits!