A transaction's merchant, category, date, notes, add attachments, or hide edits can be applied to a group of transactions all at once!
When "edit multiple" is selected, new checkboxes are exposed. From here, select all the transactions you like and edit them all in one swoop!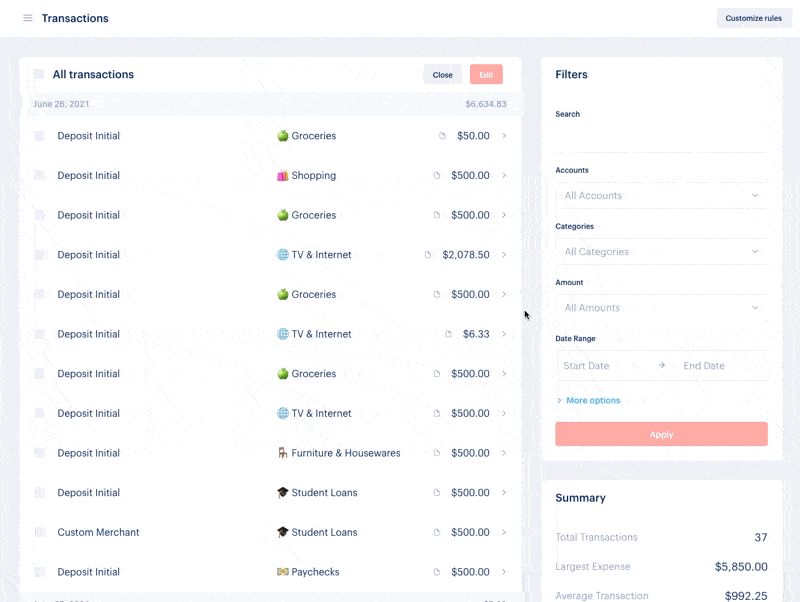 Try these nifty keyboard shortcuts:
Hover over any row and press "X" to select/deselect transaction
The "esc" button closes select multiple states
Press "Command" (or Control) plus "A" to select all transactions when checkboxes are showing
Learn more about editing transactions here.