You can now set all your transaction data to begin on the same date and delete everything before then!
Bear in mind: delete means DELETE! Do not delete any data that you may want back at a later time: this may not be possible! If this worries you, you may instead want to hide transactions (what does it mean to hide a transaction?).
To pick an official start date for your Monarch account, navigate to the Data page in Settings on web: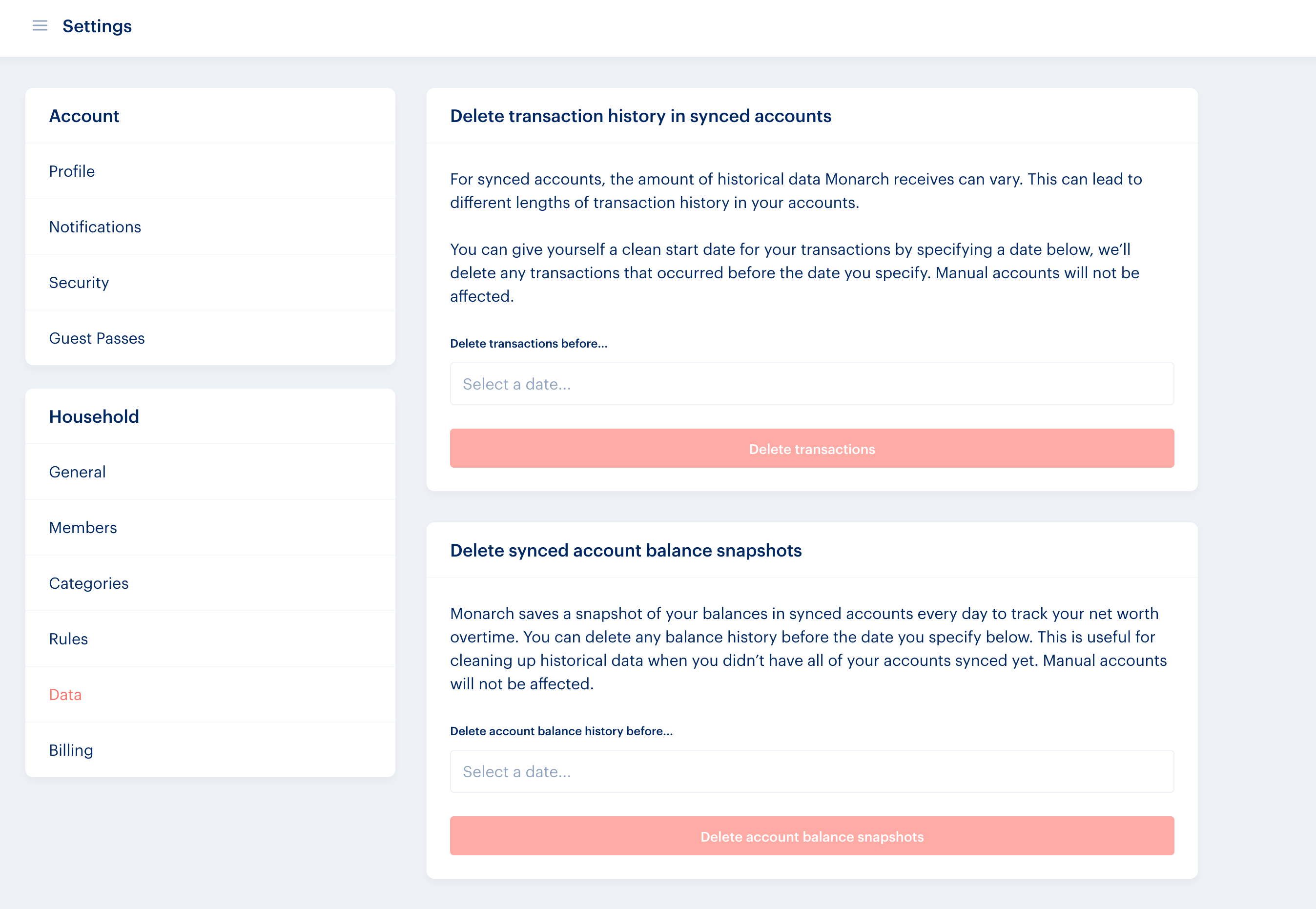 Then, you'll see options to set a start date for Transactions and Account balances. Typically, you'll use the same date for both of these options, but it's not required.
Type in a date in the format of August 20, 2019 or select from the calendar.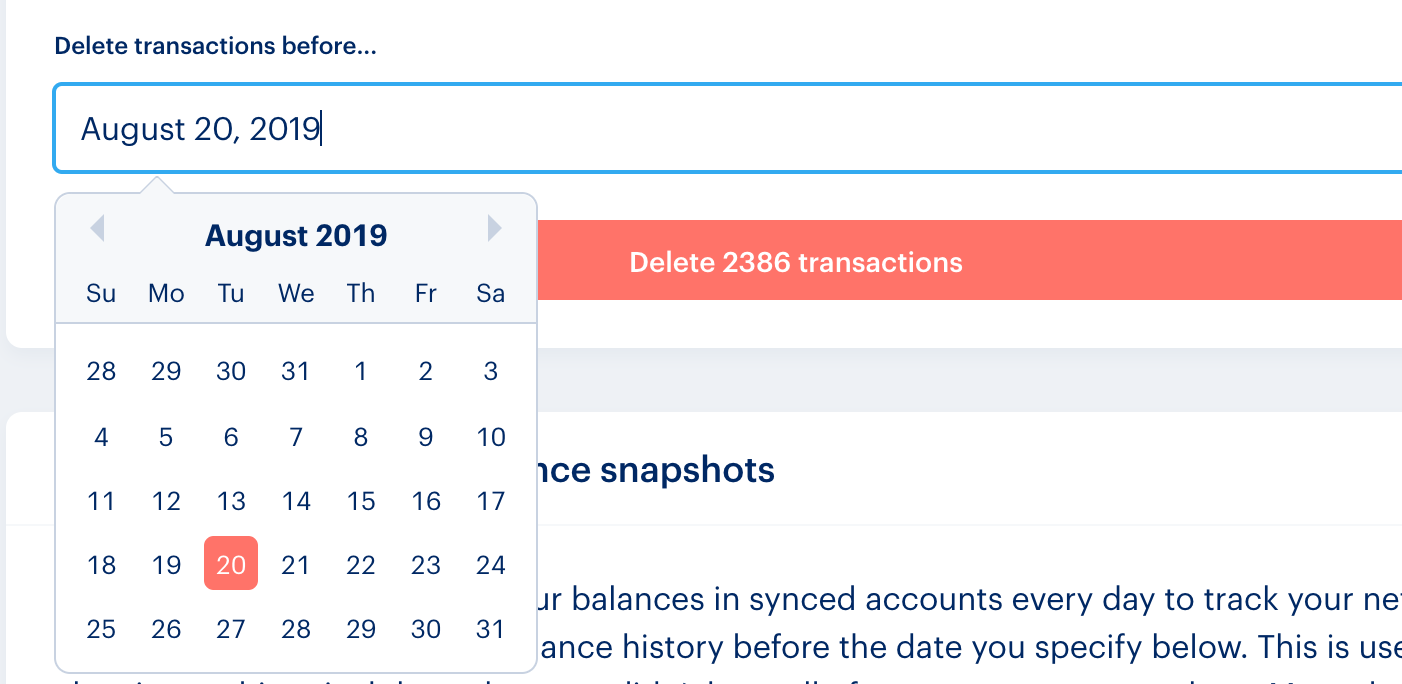 Confirm you do in fact want to delete that data, and you're all set!
Please note: If you connect additional accounts to Monarch in the future, they will sync data from before the start date you have selected, and you will need to go back to this page and delete the new data.