Having a complete transaction history is a glorious thing. Sometimes, when a card is replaced or account is closed, you want to keep a transaction history even if you don't need to sync new transactions or balances anymore.
For accounts that are no longer active, but have a transaction history that you'd like to maintain, you can archive them!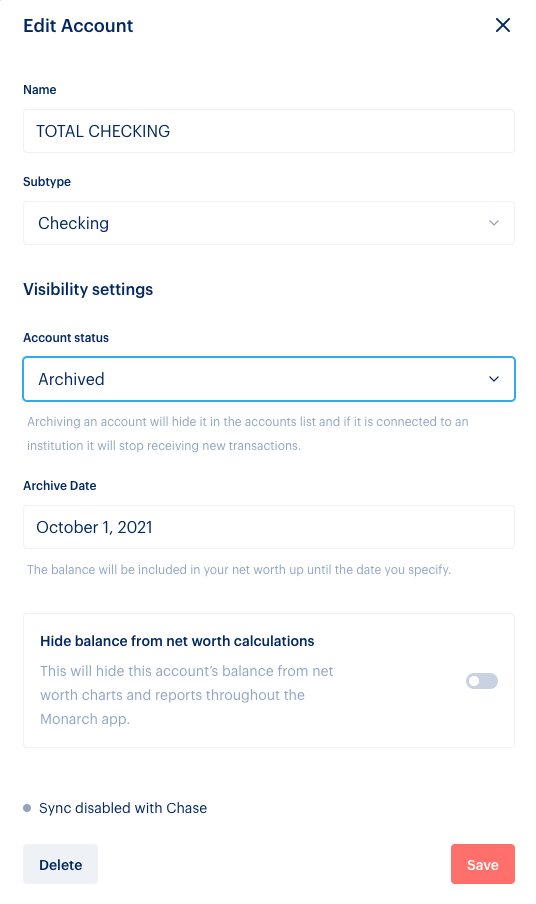 Simply edit the account and select "Account status: Archived." Archived accounts will stop attempting to sync and will be hidden on your accounts list. You will still be able to access these accounts from here.
Hide these accounts from your net worth as well, and you will be able to maintain your transaction history without confusing your current financial picture!