You can permanently remove your account info on the Billing Settings page.
On this page you'll see an option to "Delete my Monarch household".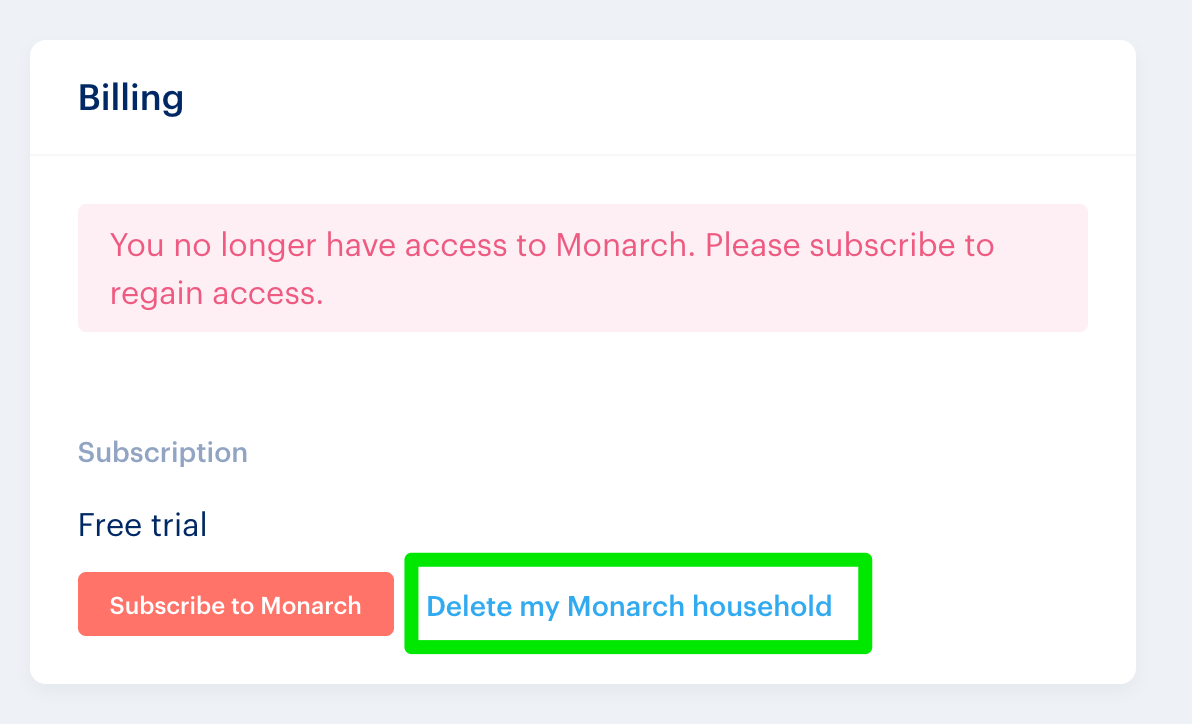 When you select this option you will be permanently deleting your data including account connections, transactions, balances etc.
If you are currently in a paid subscription, you will first need to cancel your subscription before you can delete your Monarch account.
Deleting the mobile app alone will NOT prevent subscription fees! Cancel your subscription by clicking on "Manage Subscription" and then "Cancel Subscription."
If you signed up through the App Store, you must delete your subscription in your settings, because you won't be able to do so in-app. Learn more here.