The transaction review system can be used to mark certain transactions you want to review more closely or be notified about. Every transaction has a "needs review" option that can be set manually or automatically by using transactions rules.
The Review States for a Transaction
1. Transaction does not need review (default):

2. Transaction needs review: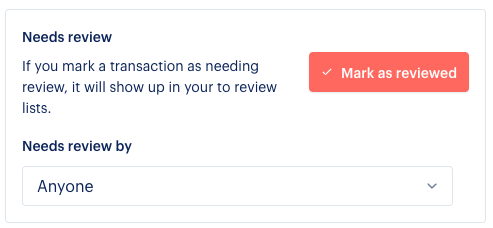 3. Transaction reviewed (with date stamp when reviewed):

Review Lists
Once you have some transactions that need review the transaction dashboard card can be set to show a list of them at https://app.monarchmoney.com/dashboard: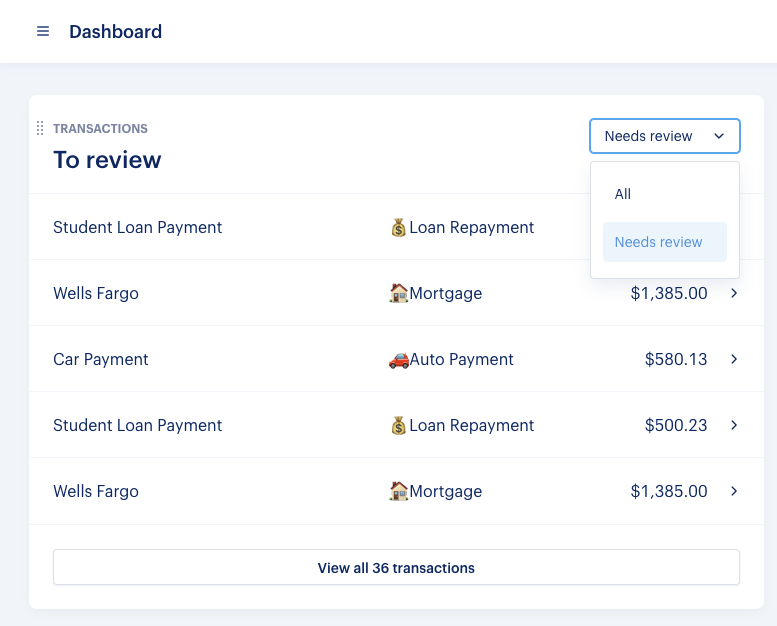 You can also assign transactions to need review by a specific person in your household. The assignee will receive a notification and see the transaction on the dashboard.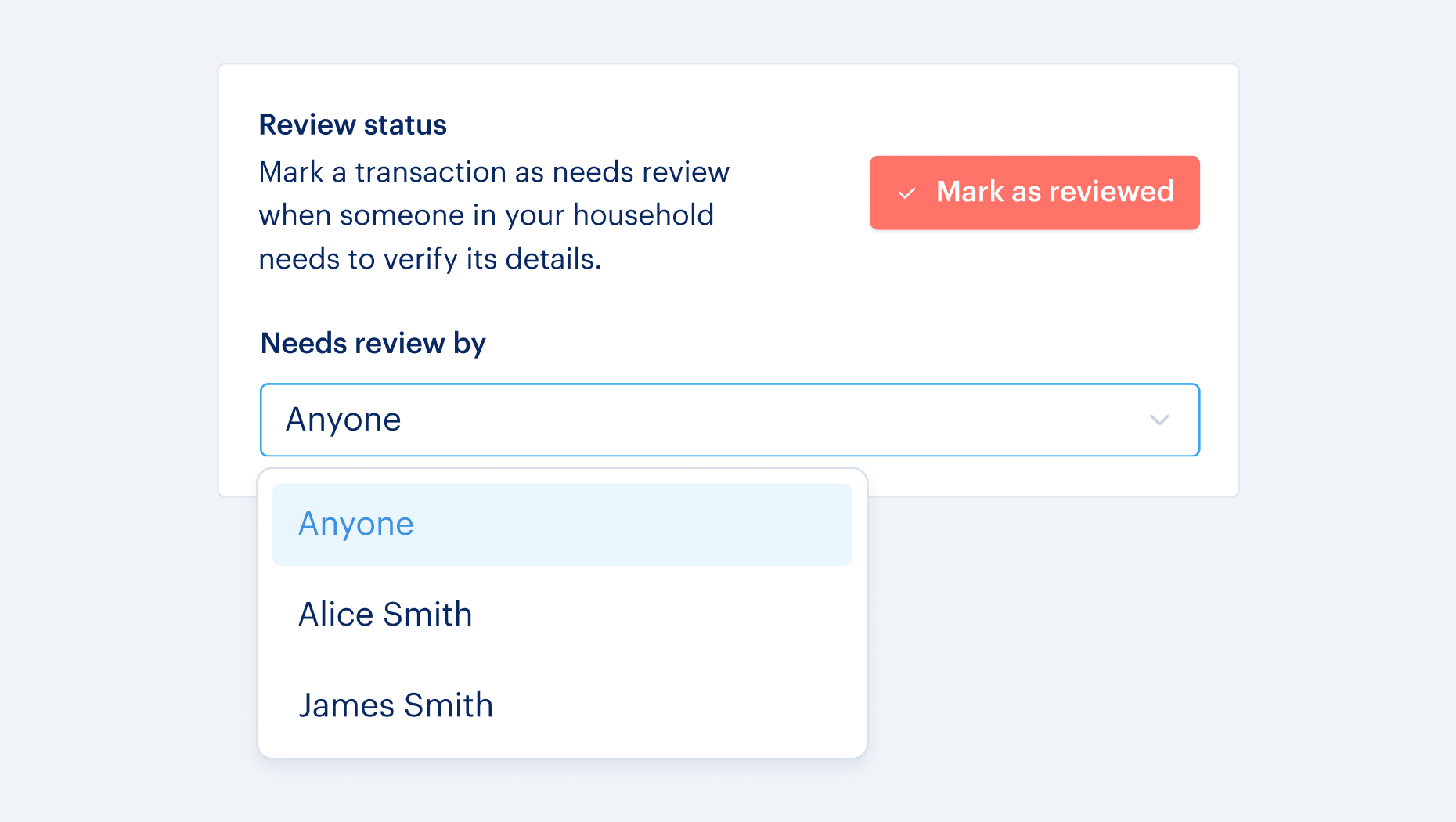 You can also enable notifications on your mobile device or via email when new transactions need review at https://app.monarchmoney.com/settings/notifications: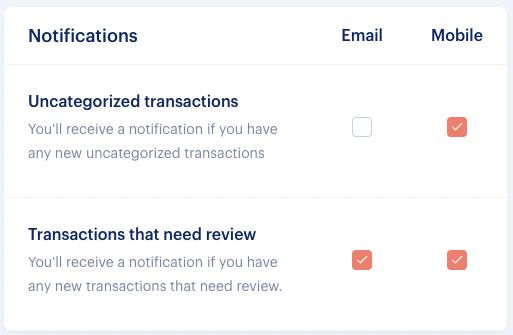 And you can also filter the all transactions screen at https://app.monarchmoney.com/transactions to show only the ones that need review which also gives you a button to mark all as reviewed: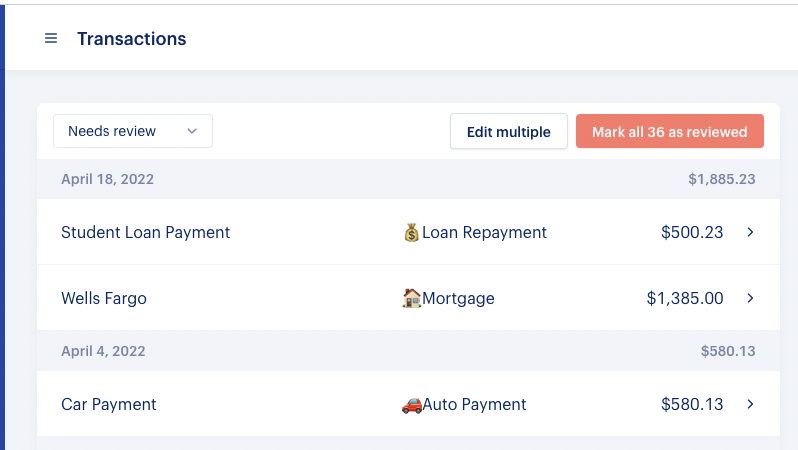 Examples
How to create a rule to review all transactions over $200: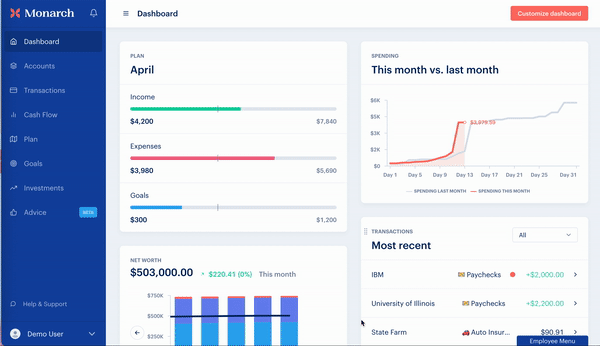 How to mark transactions as reviewed: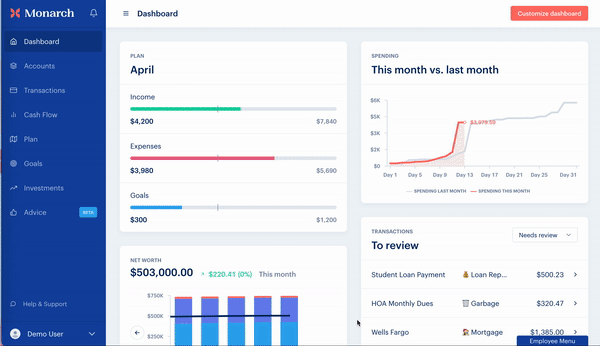 Review all transactions or all uncategorized
If you wish to review every single transaction or just all uncategorized ones you can do so with these options in the transaction settings screen:

Video Tutorial