Monarch widgets can be added to your home screen to keep you informed of all your finances without needing to even open up the Monarch app. You can also add Monarch widgets to the today view which is found by swiping right from the home screen or lock screen.
Widgets are only available for iPhone or iPad, we hope to add Android and other platforms in the future.
Add widgets
1. Touch and hold an area of your home screen or in today view until the apps jiggle
2. Tap the Add button (+) in the upper left corner: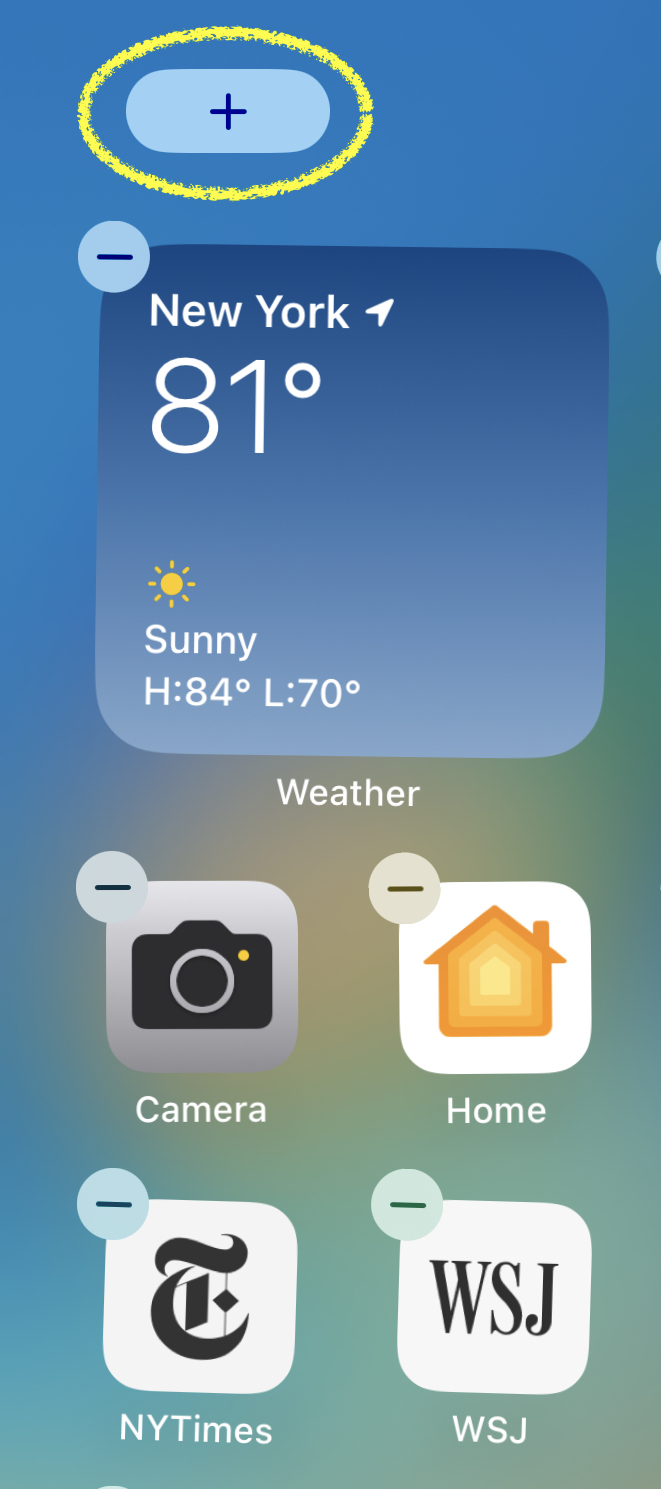 3. Scroll down to select Monarch: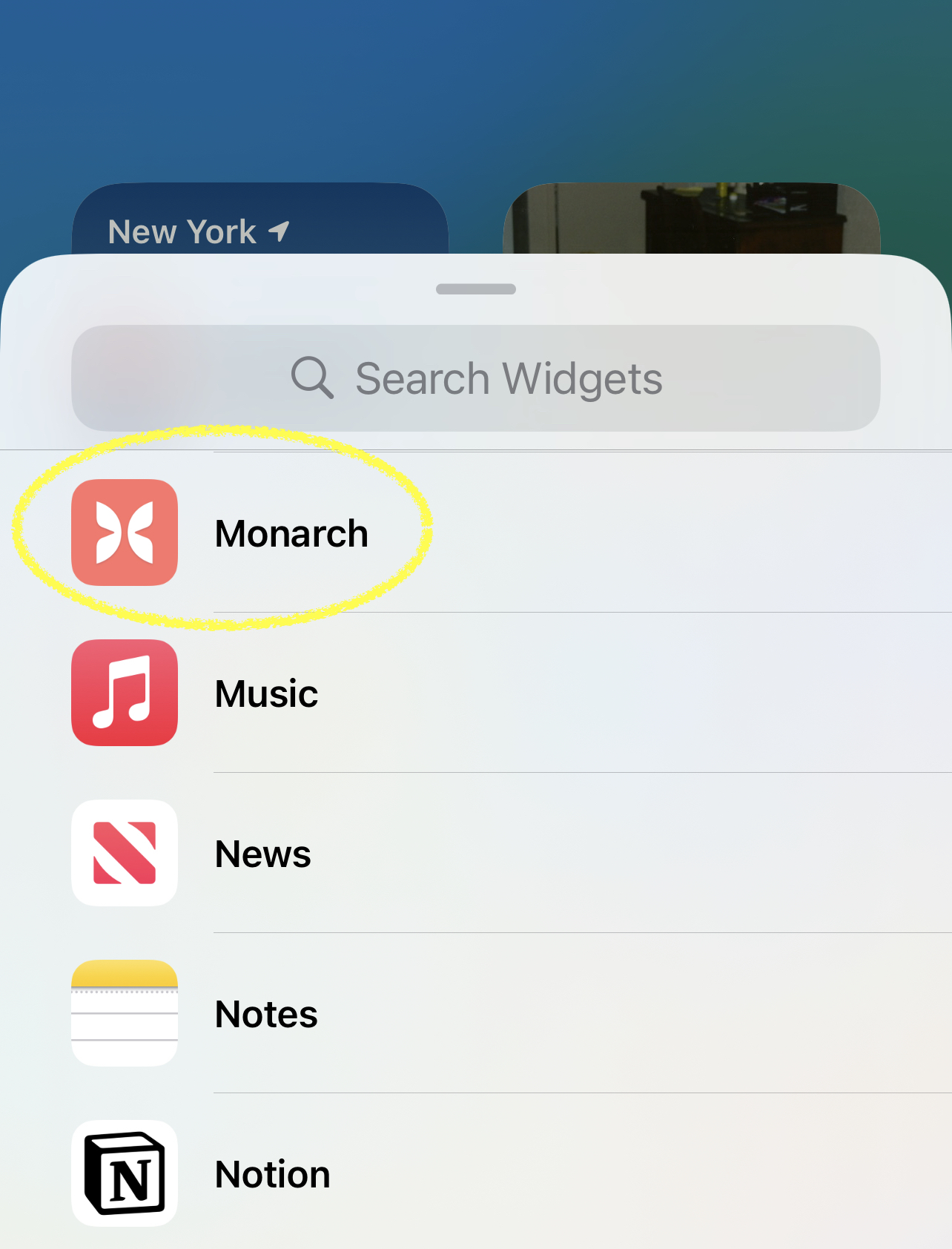 4. This will bring up a carousal of all the Monarch widgets for you to pick from: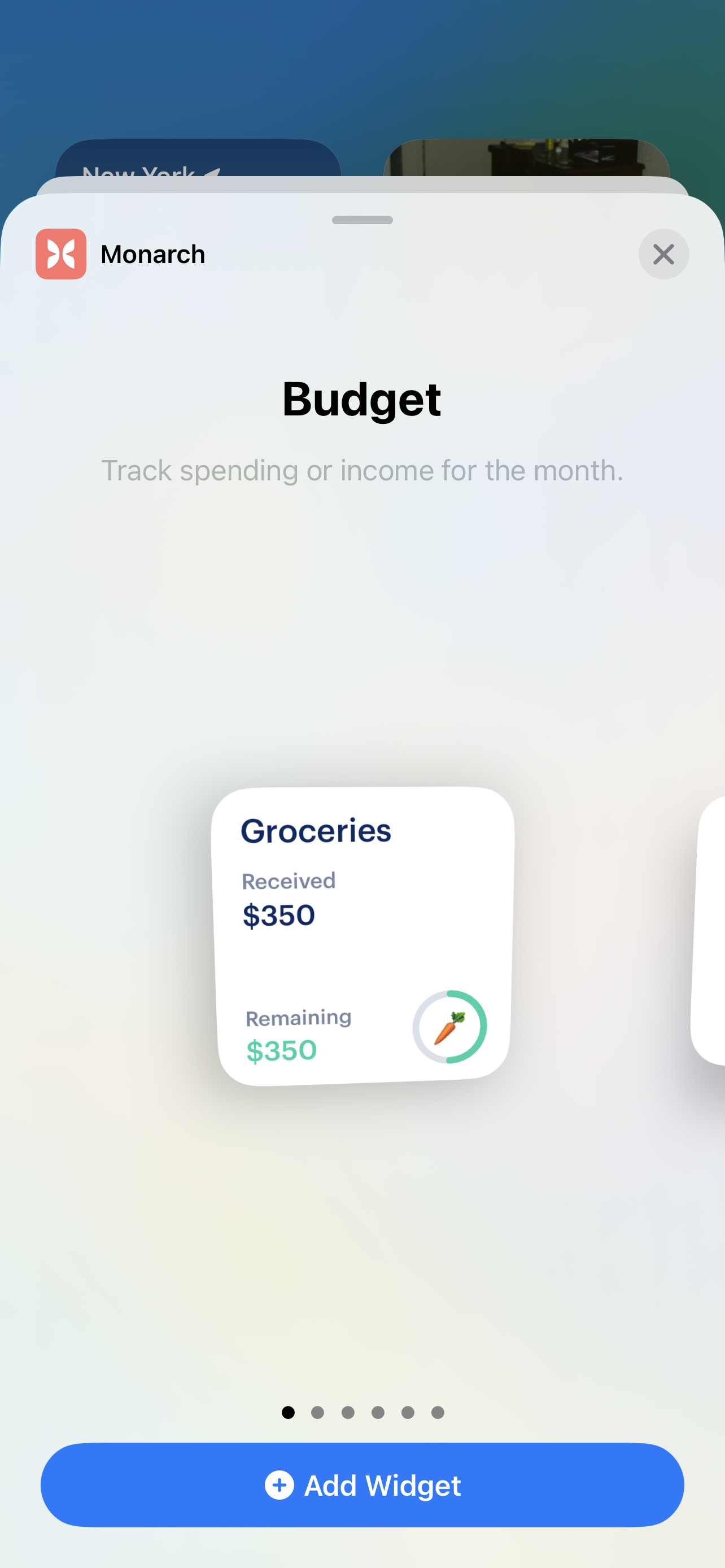 There are 6 widgets in total (3 types and 2 sizes for each)
Multiple widgets
There is no limit to the number of widgets you can place on your screen. You can have multiple widgets of the same kind but with different settings to track different things. Even an entire screen can be made of nothing but widgets:

You may also wish to drag widgets on top of each other to create a "stack" so that it only takes up the space of 1 widget. Doing so lets you swipe up and down through the stack to quickly view multiple widgets in the same space: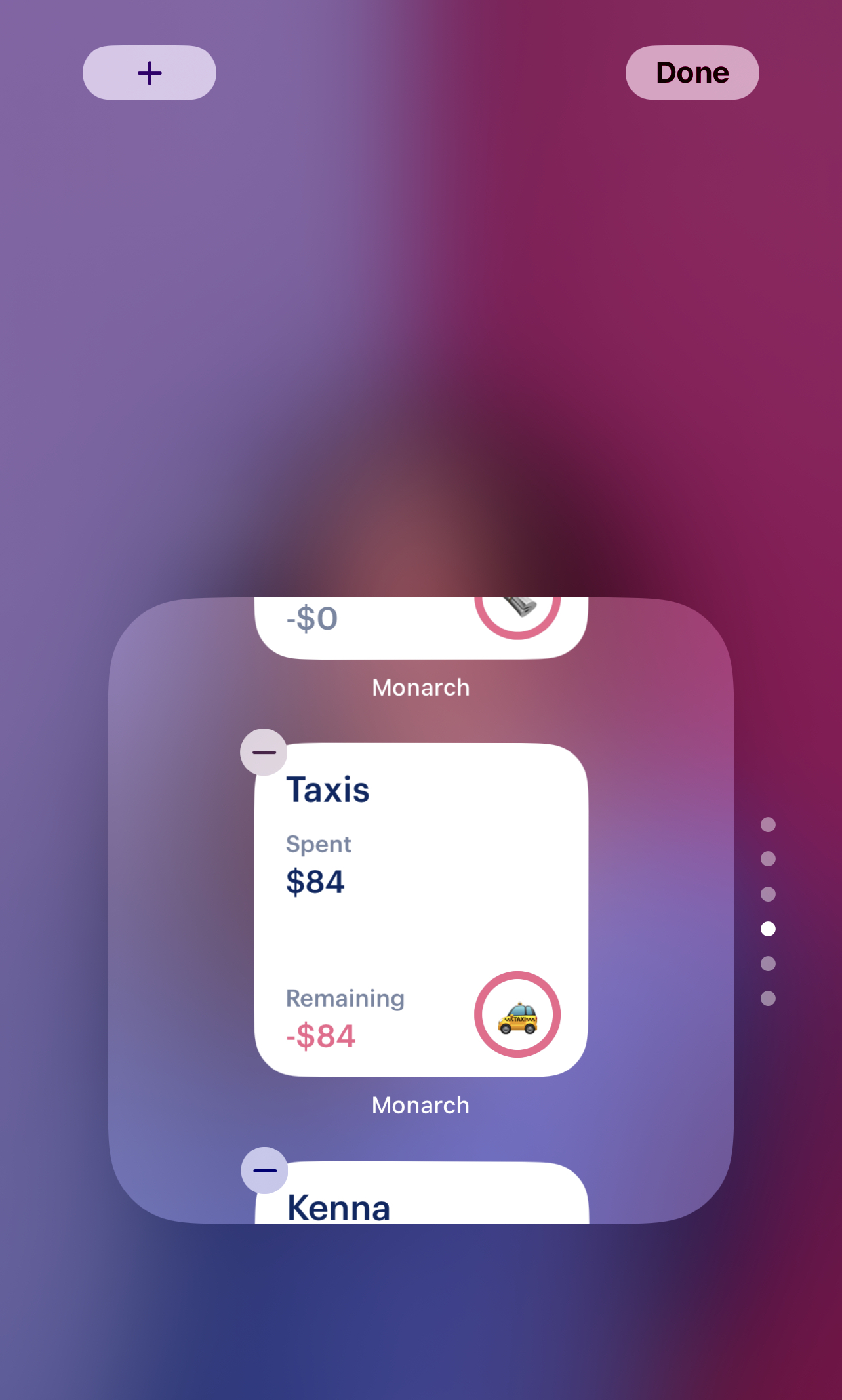 Configuring widgets
There are 3 types of widgets, each with their own settings: Budget, Transactions and Investments.
Budget
The budget widget shows actual monthly spending (or income) compared to the budget for the category. The ring shows what percent of the budget has been used up with the remaining amount next to it.
Once you place a budget widget it will default to the first expense category in your list. You can then edit it to change it to any other cateogry: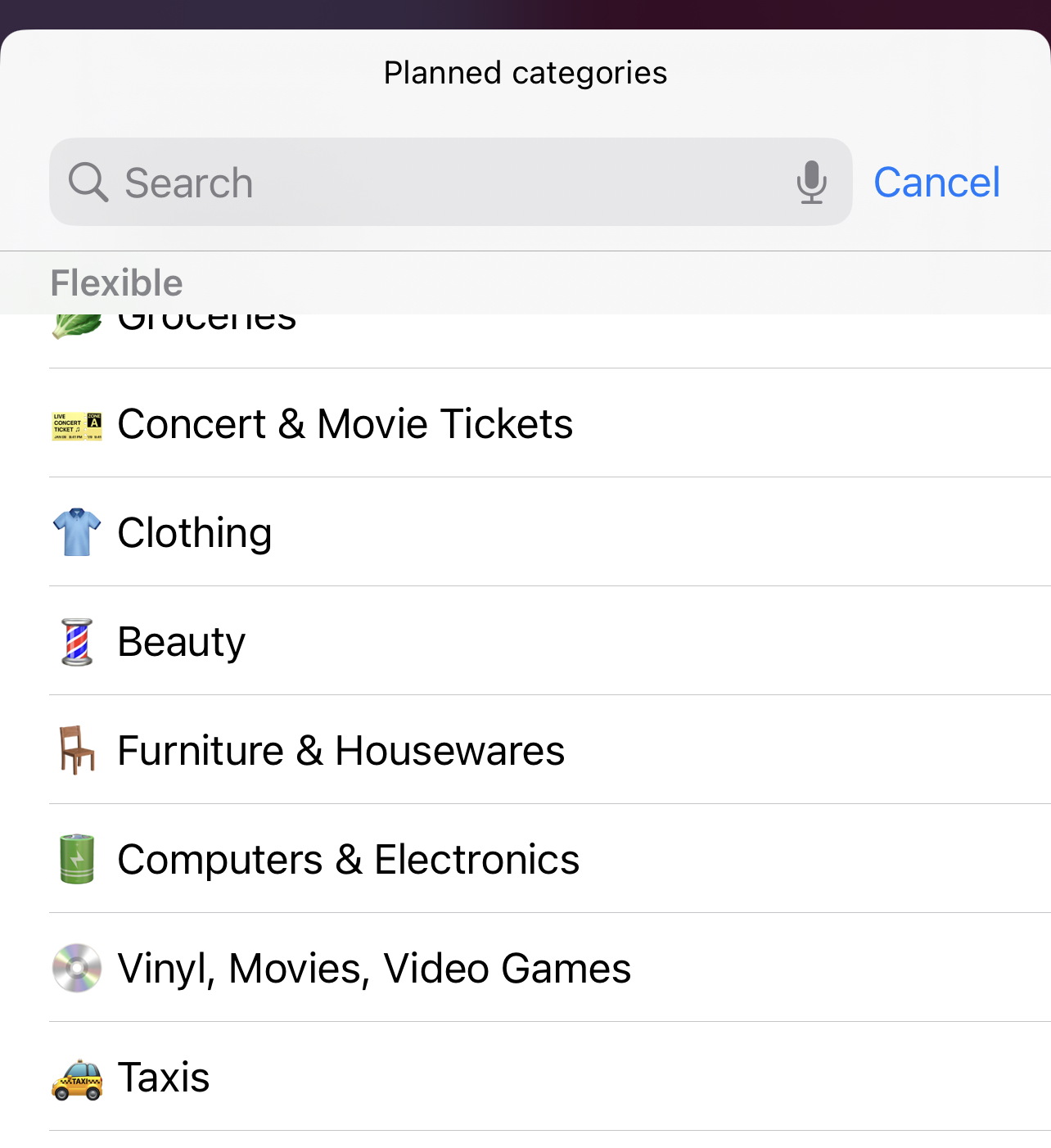 There is also an option to hide the dollar amounts and if you prefer to keep your number more private. In that case only the ring of progress is shown.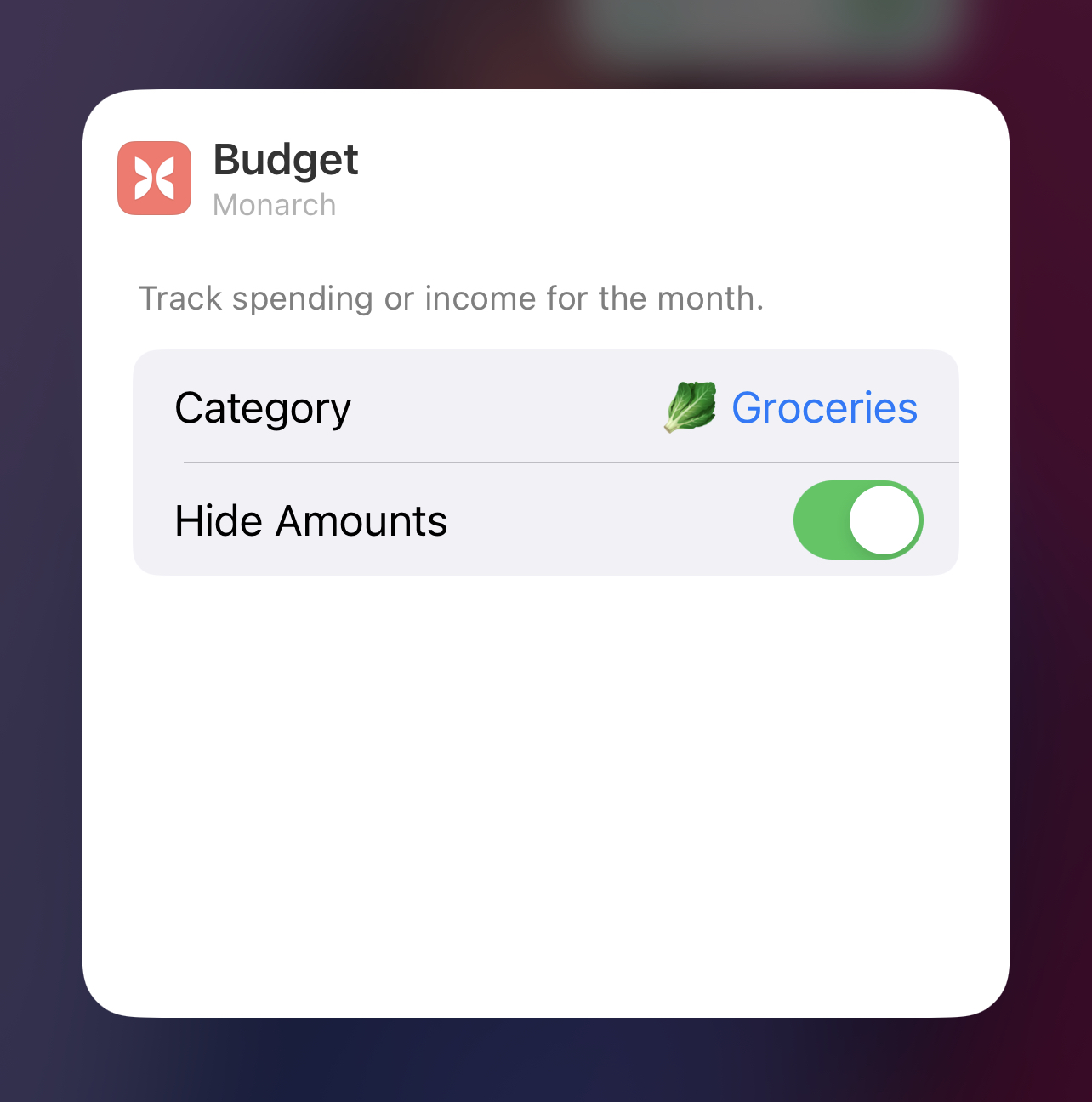 Transactions
The Transactions widgets shows a simple list of either 3 transaction (medium size) or 8 transactions (large size). The widget can be set to filter transactions by:
Needs review - based on your rules for marking which transactions need review
Most recent - just a simple chronological list
Uncategorized - any transactions that don't have a category assigned to them yet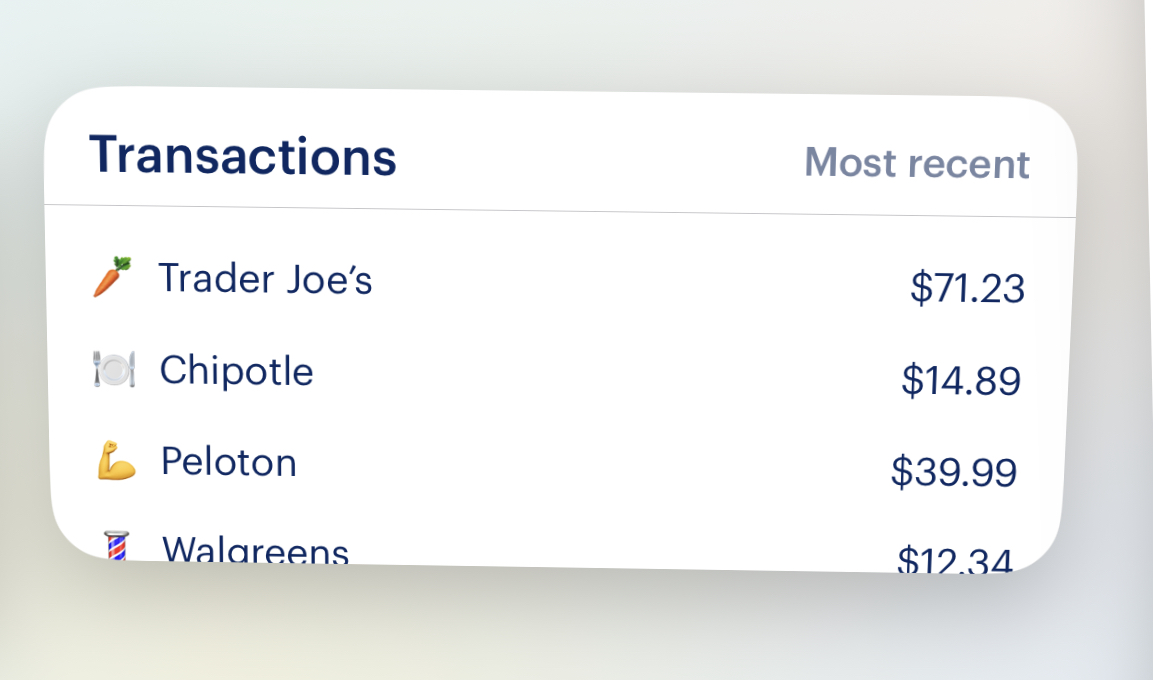 Investments
The Investments widget lets you track the price change of all your investments both for today and the past 30 days. The wider size widget also lets you compare your portfolio to a market index: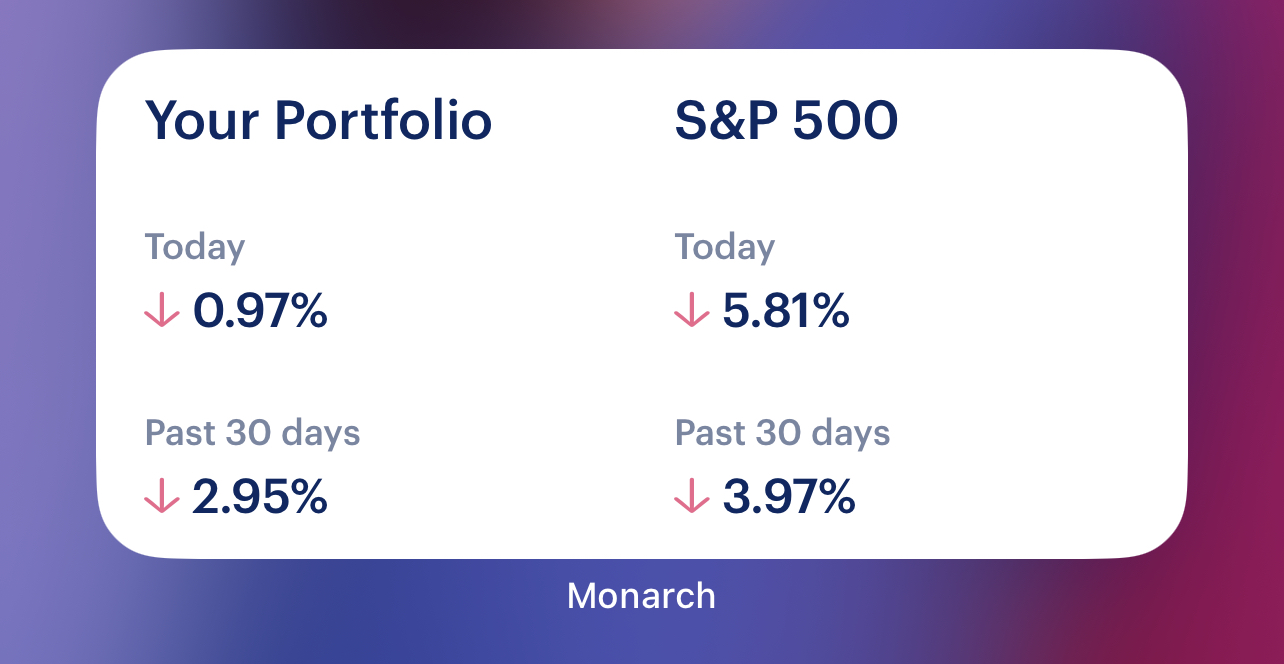 By editing the widget you can select which market comparison to use:
S&P 500
US Stocks
US Bonds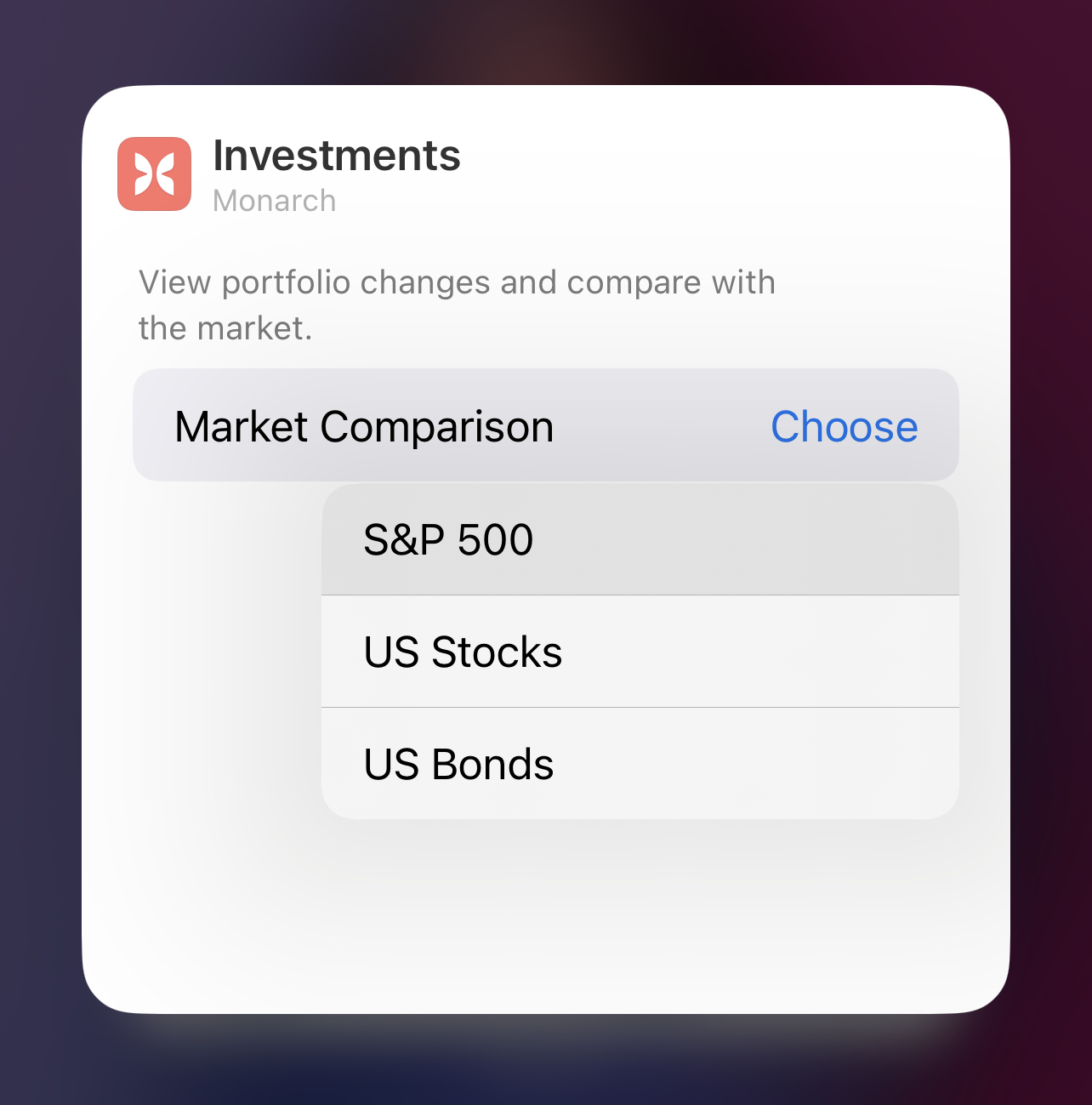 If you're interested in learning more about widgets in general, Apple also has a help article here: https://support.apple.com/en-us/HT207122