You can permanently delete your Monarch account at anytime from the billing screen which can be found here or look for the blue link "Delete my Monarch household".
If you are in an active Premium subscription that you already paid for you will first need to cancel your subscription before you can delete your Monarch account which you can be done on the same billing screen.
Please Note: Cancelling your Premium subscription does not delete your account. Please follow the instructions below.
1. Click on "Manage Subscription"

2. "Cancel subscription"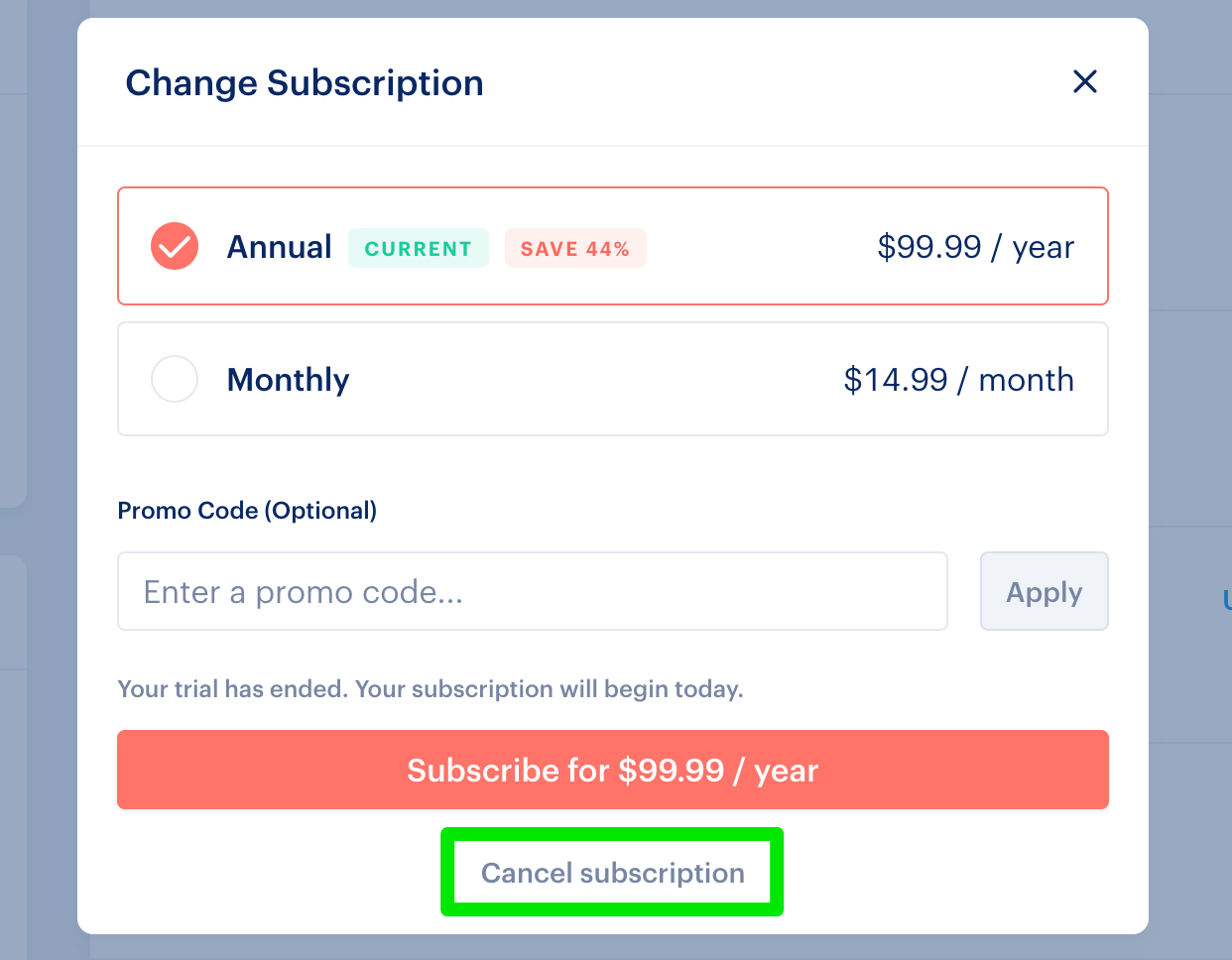 3. You'll see a button to delete your account. This action is irreversible.
Note that if you subscribed to Monarch through the app store you must cancel your subscription before deleting the app. Deleting the app from your phone/tablet will not cancel your subscription. Read more about how to cancel an Apple or Google app store subscription here.
When you select this delete household option you will be permanently deleting all of your Monarch data including account connections, transactions, balances etc.